I went shopping today and bought these ADORABLE sandals!! The stud detailing and gladiator style are to die for!! I bought them at Bakers which was having a major sale! Some shoes were only 6 dollars!! What a deal! However these "Bracelet" sandals were full price due to being this current season. Not that that stopped me!
Wearing: Forever 21dress, Anthropology cardigan, black tights, Bakers sandals, and miscellaneous jewelry
Look at all the details!! There are all shapes and sizes of gold studs and jewels!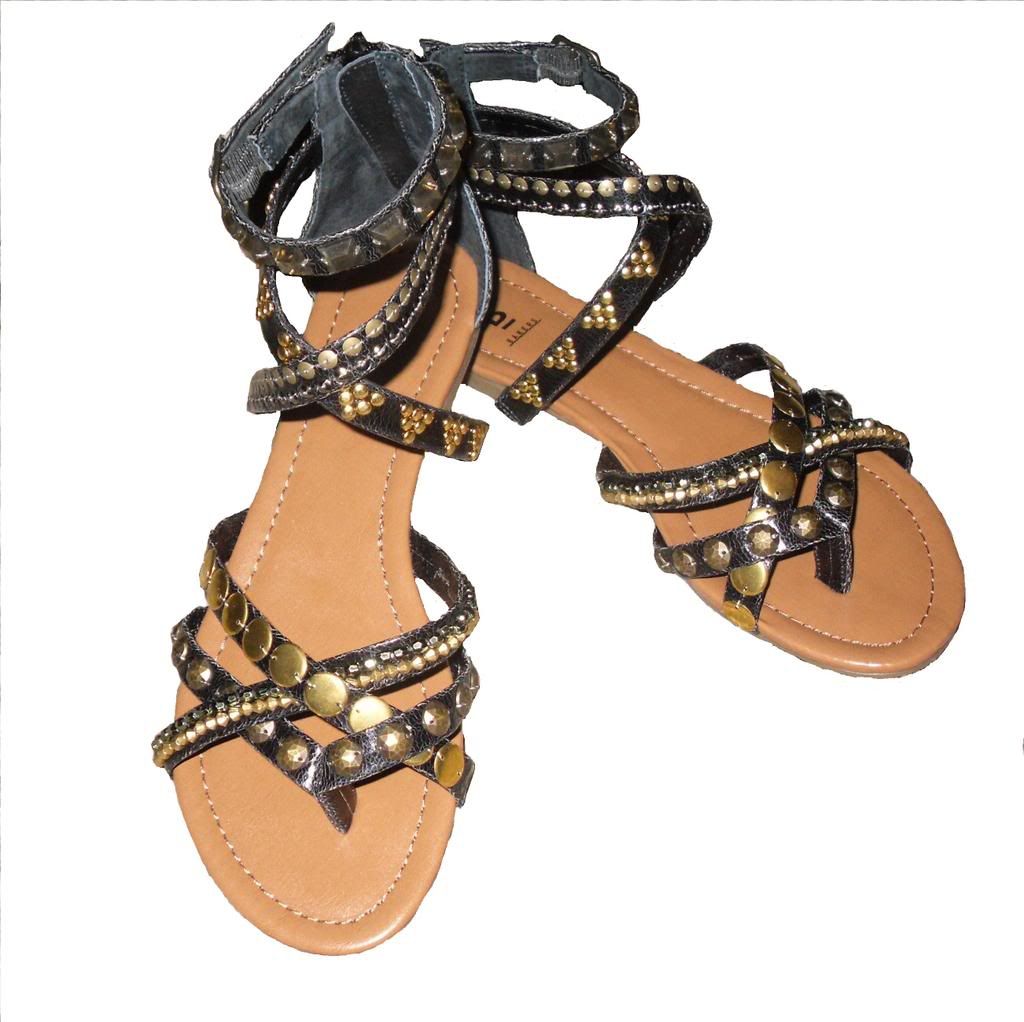 In a way my sandals remind me of the Giuseppe Zanotti for Balmain heels that everyone is lusting for, including me!